Our law firm's team has years of experience and a proven track record handling law cases throughout Sydney. No matter how severe your injuries may be, we can help you get the compensation you deserve.
We handle all manner of personal injury cases, from car accidents with catastrophic injuries to medical malpractice. Compassionate support for the victims in these cases is our number one priority. When we take your case, you have Sydney's best lawyers overseeing every aspect of your case.
Judy Kim handles every case personally, giving each client the care and attention they deserve. Getting you the compensation you need, and holding the responsible parties accountable, is what she does.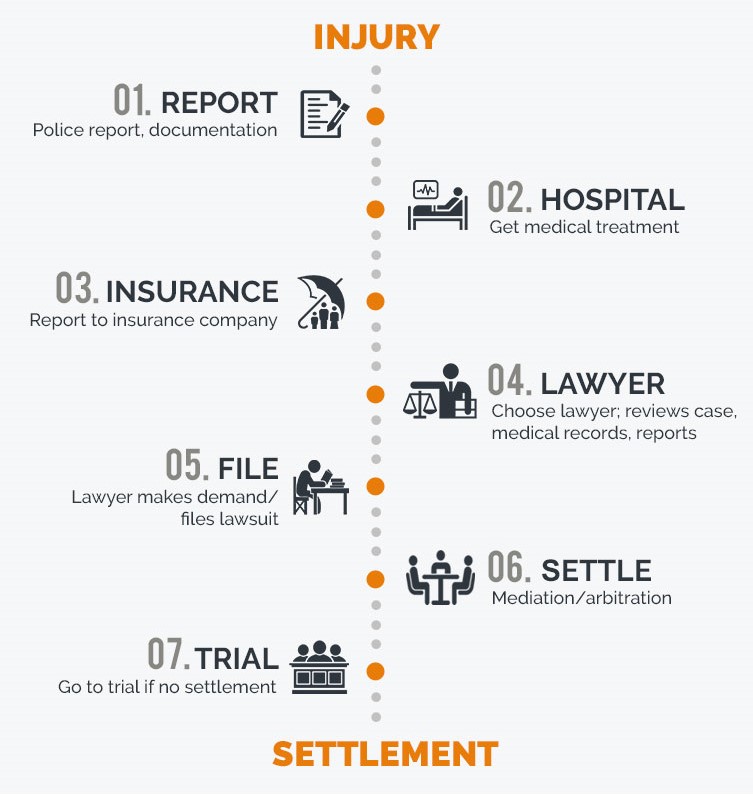 How Much is Your Personal Injury Case Worth?
You've been in an accident that you didn't cause. You've suffered injuries. Loss of income. You think you'll recover and just get on with your life. You think the insurance company representing the person at fault will fully compensate you for being in the wrong place at the wrong time.
In a fair world that's what should happen. But we don't live in a fair world.
Your insurance provider (a company you diligently pay premiums to all year long, like M/s Chamberlains) will calculate how much compensation you should receive using only the lowest, minimum scale.
Exceptional Legal Support for Personal Injury Cases! I was involved in a serious car accident and didn't know where to turn. A friend recommended Kim Injury Law, and I am so grateful they did. From the moment I contacted them, their team demonstrated a deep understanding of personal injury law and a genuine concern for my well-being. They guided me through every step of the legal process, ensuring I received the compensation I deserved. Kim Injury Law's expertise and dedication truly made a difference in my life. I highly recommend their services to anyone seeking top-notch representation for personal injury cases.
Outstanding Property Law Expertise! Kim Injury Law is not just a personal injury law firm – they're also incredibly knowledgeable in property law. I was facing a complex property dispute, and their team provided invaluable guidance and strategic advice. Their attention to detail, thorough research, and strong advocacy skills led to a favorable outcome for my case. Kim Injury Law is a reliable partner you can trust for both personal injury and property law matters. I'm thankful for their professionalism and dedication to achieving the best results for their clients.